Telenet Business
Converting strategic choices into much talked about customer experience
Excellent customer service that, quite literally, would have everyone talking. That's what Telenet Business wanted. But how do you get the entire organisation in on it? In such a way that clients actually get to experience this remarkable service? We set out to find the right answer to this question.
Growing by focusing on customer strategy
Telenet conquered a large chunk of the residential market throughout the years. Now Telenet wants to grow in the SME market.
So how do they make that happen? By making sure that corporate clients spontaneously recommend choosing Telenet Business. Not an easy thing to do in a competitive market full of demanding business clients.
A significant increase of the Net Promoter Score
Customer strategy design
We helped Telenet Business make sharp decisions. The result? A clear vision.
To make the vision tangible we created a start-up within Telenet Business. We removed ten helpdesk collaborators from the existing processes, procedures and KPI's. A real start-up mentality? Check!
We measured everything we did. And we closely involved the client. Their feedback allowed us to quickly solidify our strategy. What we put a lot of time in? Coaching the team and optimizing what worked by making it as efficient as possible.
Proud collaborators reinforce the strategic choices made by the company
Do your employees know they can implement the strategic company choices in their daily tasks? They do at Telenet Business. And everyone at the helpdesk team is proud of it!
The NPS significantly increased throughout the experiment. Sometimes clients even phone customer service just to thank whoever they spoke to for the excellent service.
The churn rate, of clients calling in with a question, went down tremendously.
And even sales went up considerably. Even though this wasn't the primary goal of the experiment.
Telenet is a listed company. That is why we're not disclosing any exact figures here. You can find them in the quarterly results.
Customers congratulate the Customer Service for their remarkable service.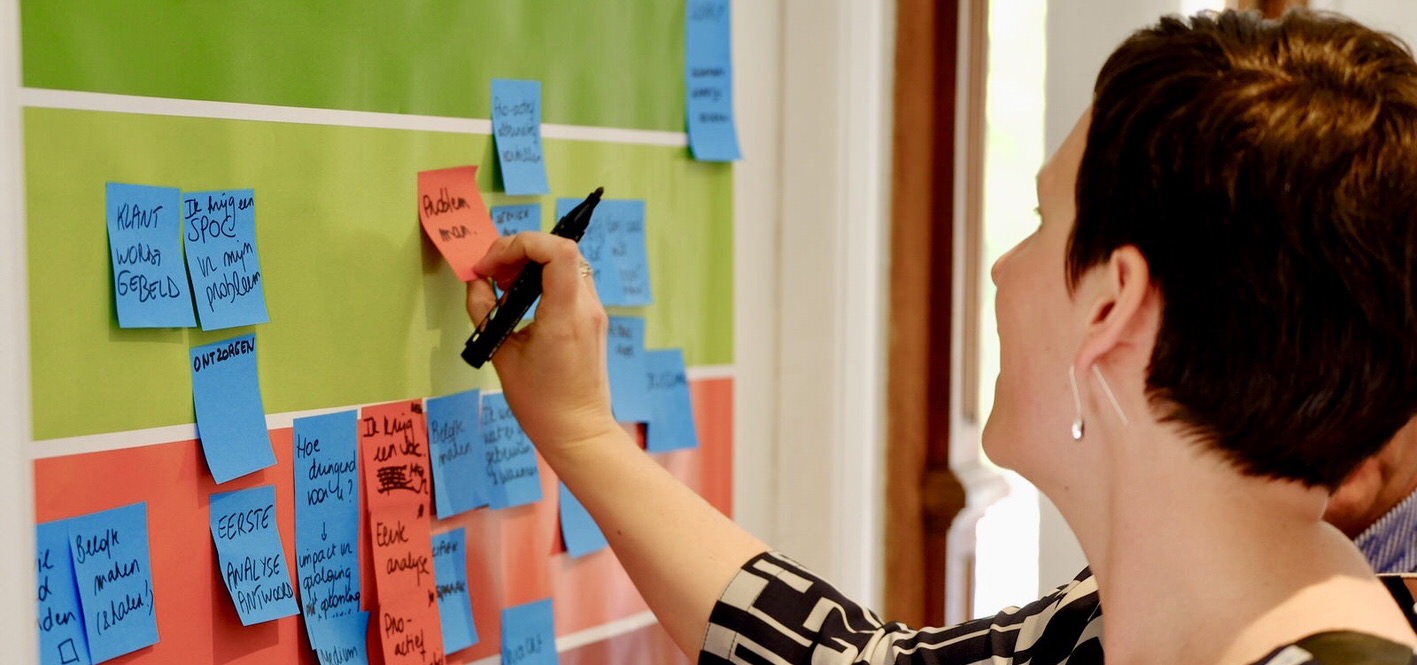 Effect on the organisation
Business case positive by 2020
To reach the envisioned levels of customer satisfaction, the new approach requires more of the helpdesk collaborator's time. An investment Telenet Business makes very consciously. As of 2020 the business case will be positive.
The new working method requires less stringent management and offers more margin to the employee who can now make autonomous decisions. This asks for adapted KPI's and managers can now take on more of a role as coach.
"For me this is new: someone who thinks so proactively. The frustration that I used to have and the problem for which I phoned both vanished. Great to be helped like this."
- A Telenet Business client