SD Worx
Dealing with annoyances before they become complaints
SD Worx is an international HR service provider that offers a complete payroll and social legislation package. The ambition? To remain one step ahead of the competition by forging emotional connections with the customers. Together we - very successfully - went looking for ways to transform frustrations into positive experiences.
Consistent satisfaction
De HR market is becoming more international. Foreign competitors are keeping a close eye on the Belgian market. That is why SD Worx wants to increase customer satisfaction even more, so the customers remain loyal when the competition increases. 
All in all, today's clients are quite satisfied. And that is mainly due to the fact that they have one fixed contact person. But when that person leaves or is no longer available to them, the quality of the relationship is dampened. Eric Janssens, Director SME, was faced with the challenge. He wanted to increase customer satisfaction even more, but more specifically he wanted to make customers loyal to SD Work as a brand, as opposed to them being loyal to a specific contact person.
"For me it freed up time. The energy I used to put into dealing with the escalation of frustration, I can now invest in the future of our office."
Marielle Grégoire
Branch Director Liège
From 23% to 72% clients who give a 9/10 or 10/10
Targeting every emotion
The secret behind companies who have a strong connection with their clients? A clear customer strategy. But also: focus. Because intervening everywhere at the same time is a recipe for guaranteed disaster.
We chose to focus on moments when customers weren't entirely satisfied. Because we know that these moments really stick to them.
Generally speaking, we are quite successful at solving problems. And usually we manage to deal with complaints in a way that leaves our clients satisfied. But the emotion that goes along with that process? We tend to ignore that.
Our starting point was the customer strategy. Simple and concrete. Promised. And based on that vision we developed a process to deal with every single irritation or dissatisfaction. However small. To avoid it turning into a complaint. But more importantly: to remind every client that he or she made the right choice by SD Worx.
Together with a couple of branches we developed a method to bend every negative emotion into a positive one. We developed a new process, involved other relevant parts of the organisation to really get down to the nitty-gritty and teach them a number of specialised techniques. We fine-tuned the whole process until we reached our goal: make every client feel heard. Over and over again. And regardless of the collaborator who is doing the talking.
From 23% to 72% 9+ clients
The aim was to create fans: by knowing exactly how to deal with the remotest sign of dissatisfaction in a way that the client would end up giving us at least a nine out of ten for the way we dealt with the situation.
Today we have succeeded. "72% of the clients give us a 9 or a 10. At the beginning of the project this was only 23%," said Kurt Stragier, Customer Experience Catalyst with SD Worx.
We're still in full development. But we are already making 550 fans a month.
"I have worked with consultants before, but what we managed to achieve with Onestone is unprecedented, as this goes for the clients as well as for our own team."
- Eric Janssens, Director SME
"We are still implementing the new method. But we are currently making 550 fans a month."
Kurt Stragier
Customer Experience Catalyst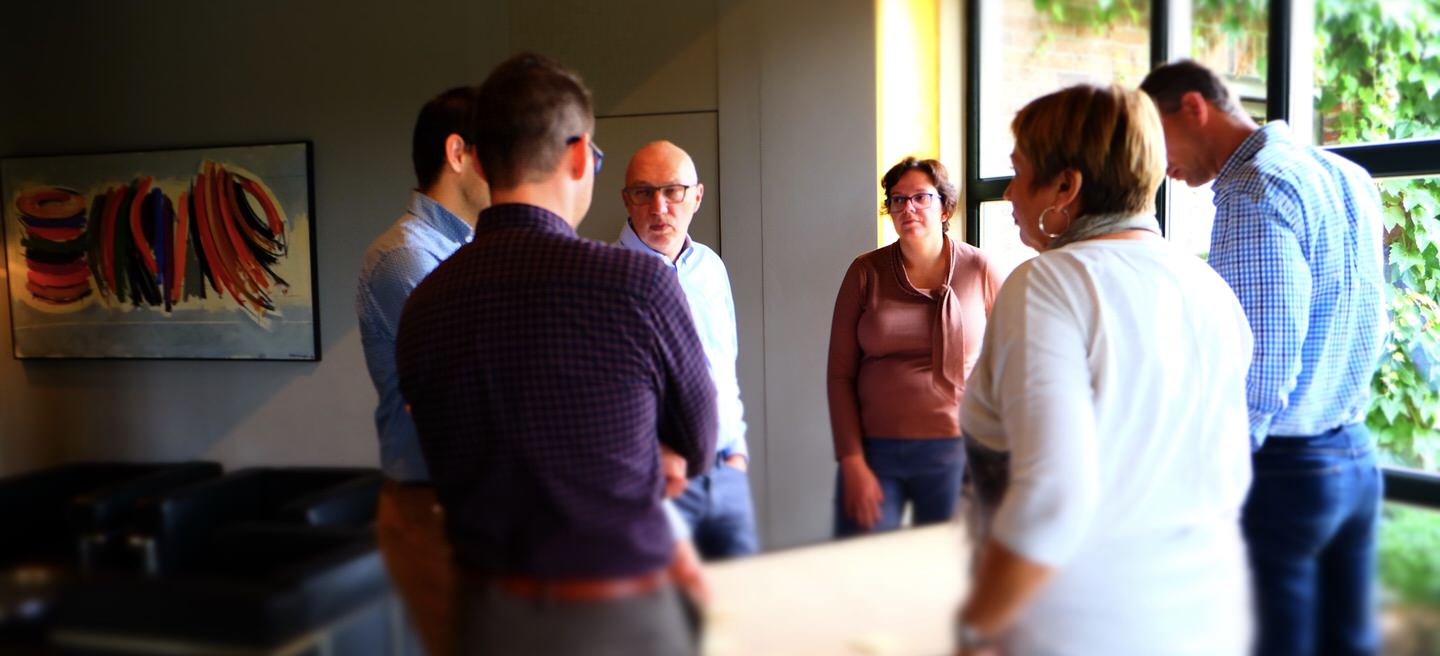 Effect on the organisation
The new way of working is further elaborated by the collaborators
The collaborators have developed a sixth sense. They start to notice even the smallest of frustrations. And not only those of their clients, but they can no longer ignore the irritations they have among each other either. And that tremendously benefits both the atmosphere in the team and the customer oriented culture.
Some team members are even so enthusiastic that they volunteer to coach colleagues in the new way of working. There are no better ambassadors than this.
"Working in a way that systematically takes the emotional aspect of customer service into account, translates into consistency. Our consultants get immediate, solid feedback from the clients about their accomplishments. Proud collaborators and a more efficient work as result."
- Robin Beens, Business Operations Manager SME