POST Luxembourg
Taking advantage of complaints to make fans
POST Luxembourg wanted complaints to be 'Moments of Truth' to prove to customers that they are serious about Customer Experience: "Things will go wrong sometimes. But when they do, you can count on us. We are on it. Promised."
With a radical change in process, we realised the biggest aim:
to provide peace of mind for the customer. And to create a strong emotional bond.
Providing evidence of the POST CX vision when customers introduce a complaint
In 2016, the Executive Committee defined the POST Customer Experience Vision - with the support of Onestone.
"We are on it. Promised". That short slogan expressed exactly what needed to change at the time. POST still operated as a government institution. Customers had to navigate through silos and complexities. And no promises were made: 'as soon as possible' was the standard answer to customers inquiring about timing.
In their 2021 review, POST realised that the way they handled complaints was not embodying its Customer Experience vision. While a complaint is an ideal 'Moment of Truth' to prove to customers that POST is serious about its vision: We are on it. Promised.' 
POST's ExCom launched a Customer Experience Initiative to improve and harmonise the complaints handling across the three business lines: Telecom, Bank and Post.
This was the 11th initiative based on the Onestone methodology that had delivered excellent results in the past. 
"The results of the initiative exceeded our objectives!
In view of the exceptional increase in customer satisfaction and its long-term impact, the new complaint handling approach was deployed in our three business lines."
Pierre Zimmer
Deputy CEO of POST Luxembourg
"Our tNPS went up with 31 points to +56
Without any additional staff!"
Luc Welter
CX Director POST Luxembourg
Rethinking the complaint handling process from the customer's perspective
We rethought the approach to complaints. Not starting from the old process, but from a blank sheet. We gathered 13 stakeholders into a 4-day strategic bootcamp. An exercise in 'design thinking' from the customer's viewpoint. The team consisted of front staff representatives, their leadership, and the management of the supporting functions (since we would need their support in the implementation). The deputy CEO participated in the bootcamp to deeply understand the challenges and to underline the strategic importance of the initiative. 
The 4 days was hard to sell to the busy participants, but the approach resulted in a concrete  action plan that enjoyed unanimous support from all stakeholders. The main idea: we want to create peace of mind. Historically, POST Luxembourg had always answered in writing to complaints or to anything that could have legal consequences. That needed to change: complaints handlers would have to talk to customers. And many were quite uncomfortable with that idea.
Designing the process in Start-up mode
We created a start-up inside the organisation. Isolated from current KPI's and steering mechanisms. Over a 16 week period, their mission was to become a disruptive competitor for the old complaints handling process - to create more impact with less effort.
A small Startup-team applied the newly designed complaint handling approach so to finetune it until customers were highly satisfied and the process was workable and efficient.
We wanted to be able to make our mistakes in a small setting, so we could correct course in an extremely agile way. And prepare for implementation without teething problems.
A spectacular increase in customer satisfaction: a tNPS up 31 points to +56. Without any additional staff. 
80% of the customers were extremely satisfied about the way their complaint was handled. In some cases it was not possible to solve the customer's issue (for example when victim of phishing or scam), or was the customer not entitled to compensation. However, even when bringing 'bad news' answers, still 40% of those customers gave a satisfaction score of 9 or 10, on a ten point scale!
The processing time is now significantly shorter (contrary to what most people expected before we tested in the start-up phase). 
The new process leads to virtually no re-openings of closed claims (1%). While in the old process the majority of the interviewed customers said that the answer they were given was incomplete.
"The Onestone methodology facilitated change management enormously. It is a 'pull' instead of a 'push' method."
Vito Marinelli
Chief Solution Center BU Telecom at POST Luxembourg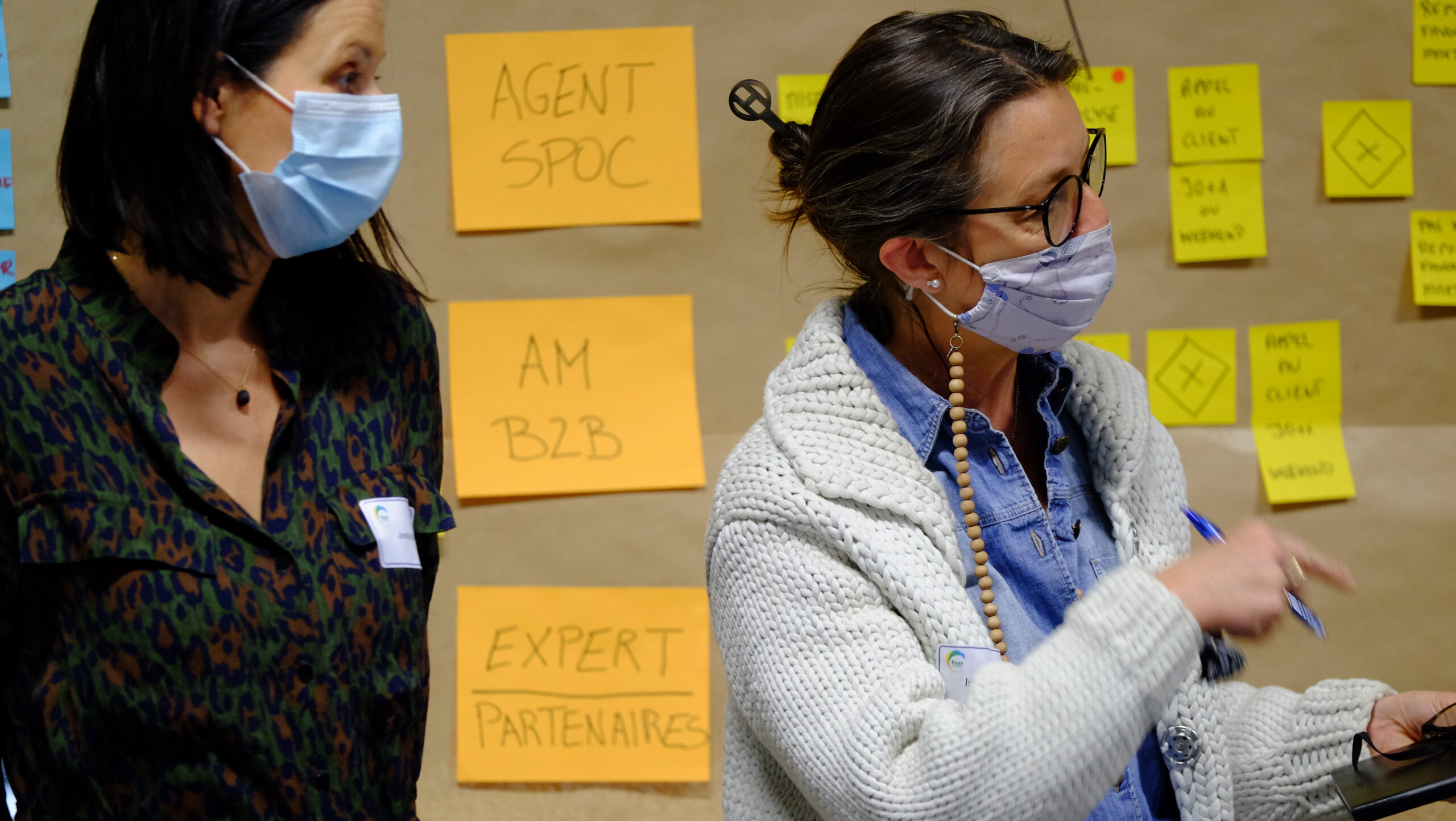 Effect on the organisation
The change in approach for the employees was a big challenge. The new process required a new way of working, as well as new communication skills. These people had originally been recruited for their writing skills - and not for their conversational skills. Moreover, a complaining customer may be irritated, and some employees were apprehensive about having to call customers (writing is less intimidating).
The complaints handling was harmonised across POST's 3 business lines. Solutions Centers for postal and banking services were created, where we measured NPS scores of 48 and 50 points respectively.
"The Onestone methodology that we use to anchor customer centricity into our organisation, is an innovation in itself. The 'bootcamp' and the 'Start-up' are quite different from how we used to take on projects before. It allows for a cultural change, with less fuss and bottom-line impact." says Luc Welter, CX director at POST Luxembourg.