POST Telecom
Turning business clients into avid fans
POST Telecom, a subdivision of POST Luxemburg, wants to be a benchmark in customer focus. Together we developed a method that allowed the service desk to make sure clients received an experience that made them feel valued and heard.
Turning clients into ambassadors
Business clients have a myriad of needs that constantly evolve. And on top of that, the assortment of high-tech goods and services changes at a very high pace. Which makes it all very difficult for the service team to provide ready-made answers. Employees who work in the service organisation often depend on colleagues who are expert in a certain field. That slows down the process. And takes the feeling of being in control away.
And clients sense that. Is it all taking too long? Then they start looking around for alternatives to get their needs met and their questions answered. They appeal to their network within POST Luxembourg. That increases the odds for fire-fighting and inefficiency. The consequence? Dissatisfied clients and frustrated employees.
"Clients spontaneously congratulate me on our new approach."
Claude Strasser
CEO POST Luxembourg
We went from 35% to 70% extremely satisfied customers
Customer strategy design
We brought top management and carefully chosen collaborators from a cross section of the organisation together. We then asked them to take part in a bootcamp focused on how the entire company should organise itself to make every single collaborator understand how to contribute to having the client's needs met. The key question? What should our business clients feel when they contact us? And how should we organise ourselves in order to convey this feeling?
"Four days bootcamp. That's no laughing matter! But we came out with amazing results: a very clear, unanimous vision about how we want to create a memorable customer experience. A very concrete plan of action."
- Cliff Konsbruck, Director POST Telecom
Bye bye silos
With this clear vision in mind, we reworked the operational principles for the service desk. But we also took a hard look at the organisational structure of the company. The different departments? As of now they all literally sit together, at the same table.
Spectacularly satisfied customers
The collaboration lead to a scalable method of working and to extremely satisfied business clients. Before, 35% of the clients were extremely satisfied. Because of the new method, that percentage went up to 70%.
Proud team members
Because of the change, employees spend less time firefighting. Whereas before the project, 33% of the team said to be very satisfied about the working method, now that percentage is 83%.
On top of that, the expert teams work a lot better together. All the expertise is gathered around one table. Collaborators learn from each other and feel more appreciated.
And lastly, we see less clients leave. And we also observe an increase in sales.
83% of all our employees is very satisfied with the new method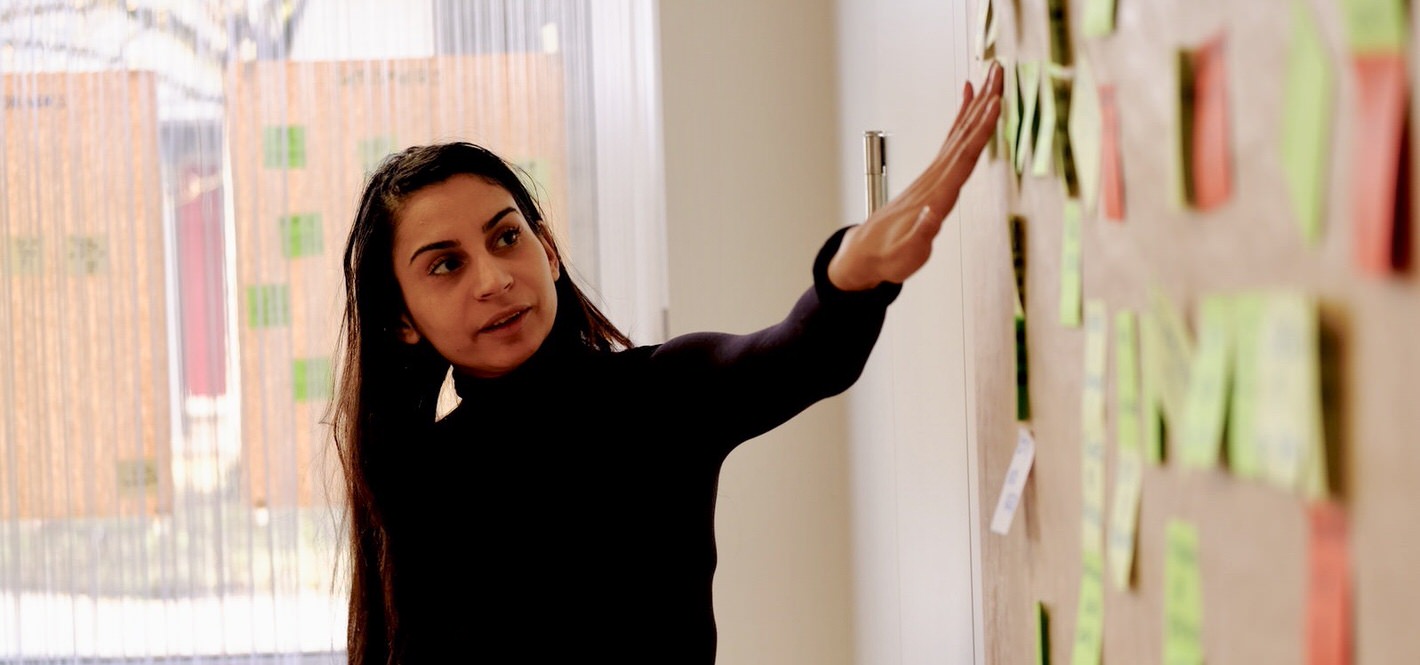 Effect on the organisation
This project at POST Luxembourg was not limited to one intervention, it has led to a cycle of continuous professionalisation and leads to a real change of attitude: the anchoring of a customer- oriented mindset, even with technical profiles who originally didn't have any contact with the customer.
"Obtaining spectacular results with this new way of working was a huge accelerator for organisational and cultural change. Now we are even pushing back the frontiers of our customer strategy by making sure that also our external partners embed the new way of working with our clients."
- Joaquim Carreira, deputy head of customer services at POST Telecom