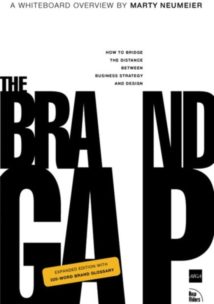 How to Bridge the Distance Between Business Strategy and Design
What is the big idea?
Your brand is not what you claim it to be. It is what your client says it is. There is a huge gap between your communication strategy and how a customer perceives your brand. Neumeier sums up five steps to effectively execute your brand strategy.
Why should you read it?
The book is very savvy: it is visually appealing and it's very easy to read. This book goes beyond marketing, it essentially comprises everything c-level managers should know about brand strategy.