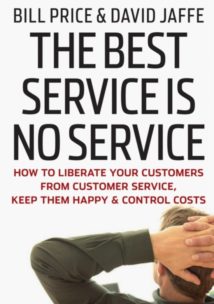 What is the big idea?
Clients are not looking to build "relationships" with organizations. If they contact a company, it's usually because something went wrong. What Price and Jaffe refer to as "dumb" contacts can be avoided by professionally organizing the customer service processes . The result: happy customers and less costs.
Why should you read it?
Limiting or preferably eliminating senseless contacts altogether: Price and Jaffe explain clearly and with a lot of humour how one should go about doing this. They describe how to get rid of interventions that are of little value to the company and the client. And that is how companies can resource their people and means to create a fantastic customer experience.